MetMo
Adjustable Versatile Grip
key advantages
Serves as a fidget toy & tool
Durable & made of solid stainless steel
Adjustable & auto-locking
estimated
delivery
October 2020
The Easy Way To Get A Grip
You're in your house… and you notice water on the floor.
What's going on???
Ahh… The kitchen sink has a loose pipe!
Gotta go and get that annoying wrench… lets adjust the size.
(One year later)
Finally adjusted to the right size!
Yeah… let's not do that anymore… Throw your relic wrench away and pick up the tool that will make you an overnight handyman.
Forget about that wrench that you need to spend minutes adjusting to the right side. In just one smooth move, you'll have Metmo clamped down on anything.
Made with the strength of stainless steel, you can open the wrench from .5mm to 22mm in seconds! Talk about getting a grip!

With a built in bottle opener, you can pop a brew in style, and proceed to fix that grill that's squeaking.
Get a grip on life with Metmo.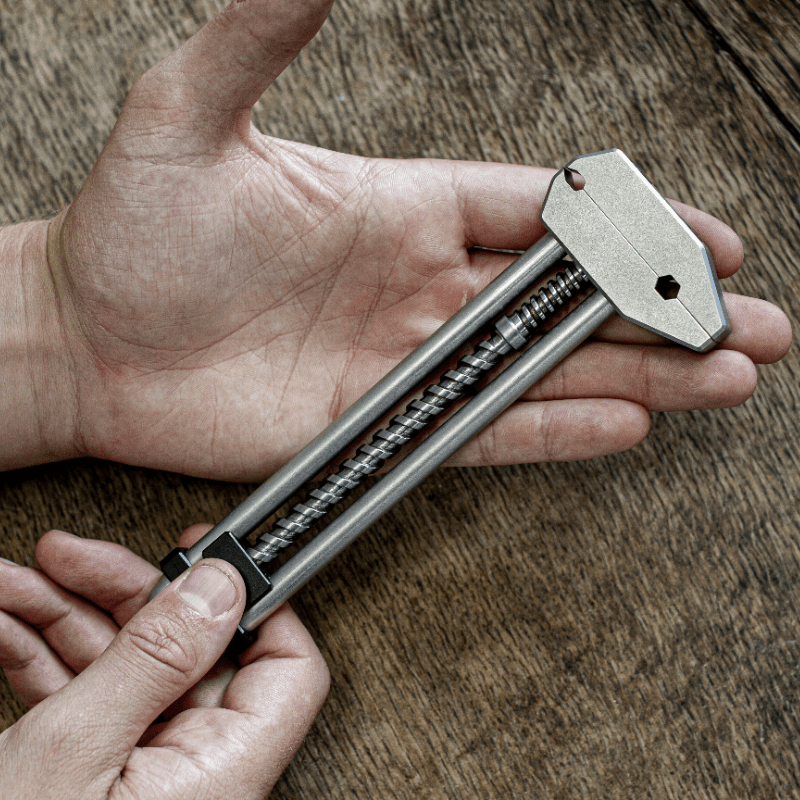 Limited time offer
d
·
: :