Last Tissue Box
The Reusable Tissue Box
key advantages
Reusable and sustainable
Easy Cleaning
Save 9000+ tissues
estimated
delivery
July 2021
Do you know,
That annually 8.000.000 trees are cut to make facial tissues in the US only?
Which leads to
Deforestation – which will then lead to the loss of wildlife habitants and
A drastic cut in breathable oxygen
What are the benefits of recycling paper.
It helps to reduce greenhouse gas emissions which is one of the reasons for climate change.
According to the Environmental Protection Agency, recycling a ton of paper saves 17 trees.
It requires 70% less energy and water to recycle paper than to create new from trees.
How we contribute to make all these tragedies a reality?
It's very simple.
Just remember the last time you caught a cold and wiped your nose every 5 minutes compiling a small hill of tissues next to you. What you did then? Of course, you threw them directly into the bin.
Don't feel that guilty as now you know the hazards, not recycling can cause. Now it's high time for all of us to correct our mistakes and redeem our planet. One of the solutions is to shift to reusable tissues as most of the trees are cut to make napkins.
| | |
| --- | --- |
| PROS | CONS |
| ✔️ Reusable | ❌Number of tissues |
| ✔️ 2 Compartments | |
| ✔️ Eco-friendly | |
The Product
Innovation
Is this a truly new product that you can't find on the market? Or this a product that defines an entirely new product category. In some cases, the combination of several features into one or the introduction of a new feature to an old product are also considered to be an innovation.
Last Tissue Box is not the biggest invention of the era as the number of companies aiming at reducing one-time usage products is growing very rapidly. Obviously, you can find reusable tissues in the market. So let's make out how Last Tissue Box is different from the rest and whether it is worth buying.
The well-thought-out case design is for keeping new and used tissues in the same place. There are two compartments. Whenever you use a tissue turn the box upside down and store it in the bottom compartment. There is no chance to lose when it's washing time.
The box contains 18 reusable cotton tissues which each can be washed around 520 times.
Competitiveness
How much better is it than the competition? Is it faster? Bigger? Cooler? More affordable? There needs to be a solid reason why you should back this project over any other.
There are many tissue boxes in the market starting from $15. But the thing is that the boxes keep the traditional design and a problem occurs up when you want to keep used tissues. LastTissue Box solves this problem with two compartments. The box which holds 18 tissues is also washable and easy to use.
Another advantage is that you save a lot of money if we take into account the fact that tissue boxes cost $10 on average and you buy them once or twice a month. Here you have an alternative by giving $59 but for long-time usage.
Product Competitiveness Score
The Team
Reliability
How capable is the team? Have they developed something like this before? Do they have crowdfunding experience? Manufacturing experience? A lot of campaigns fail to deliver their product because they don't know what they're doing.
LastObject is a Danish company founded in 2018 by eco-conscious Isabel Aagaard. The mission of LastObject is to eliminate single-use items by creating reusable sustainable alternatives.
The team is already very experienced in crowdfunding with 6 previous campaigns on Kickstarter.
The success started after they launched the third campaign: LastSwab – The Reusable Cotton Swab raising $779,959 with the help of 19,909 backers.
The Reusable Tissue Pack was another success with a $792,553 raised amount.
And these numbers show that people are not indifferent to the planet we live on and want to make a small contribution to making it a better and cleaner place.
Attitude
How transparent are the campaigners? Do they give their backers valuable updates on their progress? Do they engage with their backers? Crowdfunding is all about community, sharing information, and building a meaningful relationship with the people who fund your project.
I have an overall picture that the team is very responsible and caring with the backers. They react very quickly to the comments answering them within two or three hours and do their best to meet the backers' needs.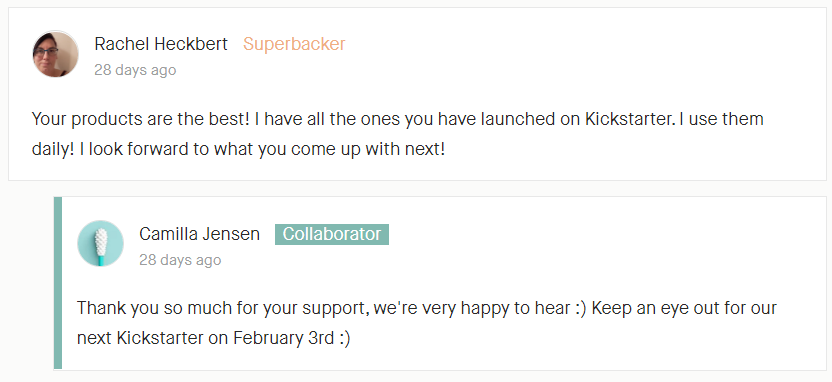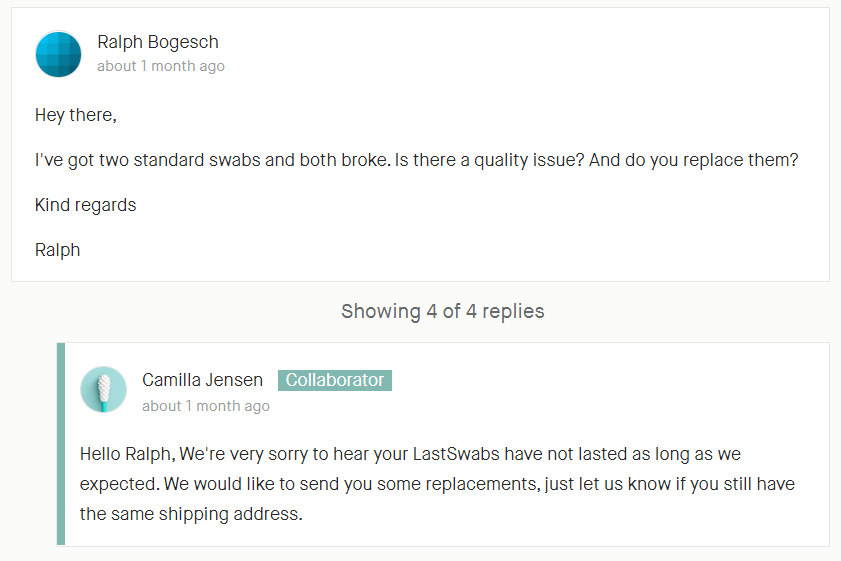 Conclusion & Public Opinion
If you are a nature-cautious person and care about the environment then you are on a constant search for reusable items. Last Tissue Box is a reusable tissue pack extremely easy to use and hold.


TIW Total Score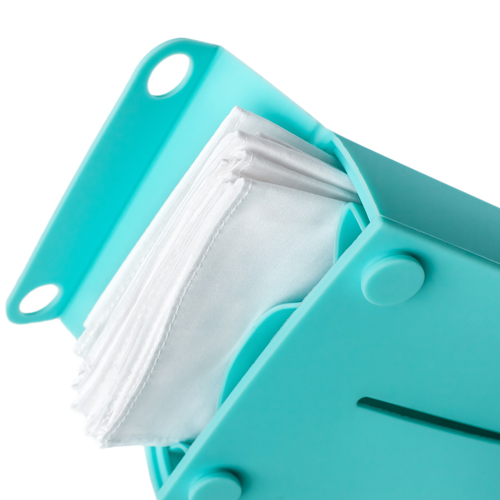 Last Tissue Box
Last Tissue Box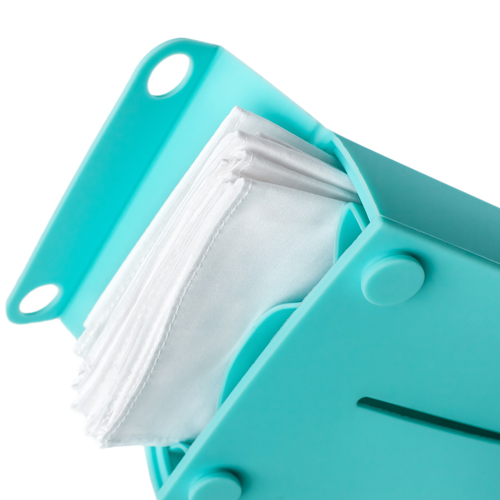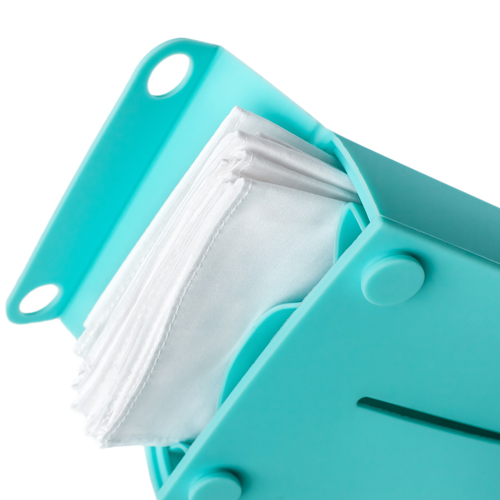 Limited time offer
d
·
: :