Flectr Zero
Battery-Free Bike Reflectors
key advantages
Entirely independent of electricity
Ultra slim, lightweight & compact design
Durable and waterproof
estimated
delivery
November 2020
Hello User…. Welcome to the Grid.
Here on the Grid, when the sun goes down, the lights come on.
And the light-cycles come out to play…
Want a light-cycle for yourself?
Select <Flectr Zero> then press Enter.
Processing…
<Customize>…? Certainly! [Enter]
Stick to your spoke in seconds? Thief proof? Your style? Aerodynamic?
Weightless? Waterproof? Indestructible? <Select All> [Enter]
Processing…
<7% cooler. 12% brighter. 2% faster. $20 poorer. 200% safer. 20% happier>
<Accept> [Enter]
And there you have it. You have now upgraded your bike to the light-cycle of the future!
With these high-efficiency reflectors, you're ready to zoom through the darkness of the Grid and be seen and recognized by everyone.
Fulfil your legacy.
Tech I Want Score
If you're looking for something unique to add on your bike, welcome to Flectr Zero's review. I have picked everything about this bike reflector that will be in your interest. Let's dig deeper and see how innovative & competitive Flectr bike reflectors are, and how well its team has performed over the past years.
The Product
Innovation
Is this a truly new product that you can't find on the market? Or this a product that defines an entirely new product category. In some cases, the combination of several features into one or the introduction of a new feature to an old product are also considered to be an innovation.
If you go to Amazon and search for bicycle reflectors, you'll find quite a few options there. The question here should be are they as lightweight, slim and small-sized as Flectr Zero is? It's made of high-grade prismatic technology, functions with a special adhesive formula, has integrated mounting aid and fits any bike. Safe riding and theft-protection are guaranteed thanks to the way Flectr Zero is mounted to your bike, and you can enjoy your ride to the fullest through this. Hence, even though it might not be the first bicycle reflector in the market, Flectr Zero still appears to combine features and functions that are original, convenient and advanced.
Competitiveness
How much better is it than the competition? Is it faster? Bigger? Cooler? More affordable? There needs to be a solid reason why you should back this project over any other.
| | Flectr Zero | BV Bike Light | WitMoving Bike Lights |
| --- | --- | --- | --- |
| Price | $18 | $16 | $10 |
| Dimensions (cm) | 5.85 x 2.25 | 699 x 30 x 38 | 4.5 x 4 x 1.5 |
| Battery needed | x | ✅ | ✅ |
| Waterproof | ✅ | ✅ | ✅ |
| Weight (grams) | 0.6 | 48 | N/A |
| Material | Micro Prismatic film | Plastic | Silicone |
The features Flectr Zero stands out with in the competition are essential for the bike-riders. Size and weight are always preferred to be as small and light as possible, and Flectr Zero rocks at it in the best possible way. Also, charging any device is apprehended as a time-consuming process, during which the device is not fully available to be used. Flectr Zero faces this problem, too, by being entirely independent from electricity. And even though it does not look like the cheapest option in the market, it still stands out as the safest, the smallest and the lightest one.
Product Competitiveness Score
The Team
TIW Total Score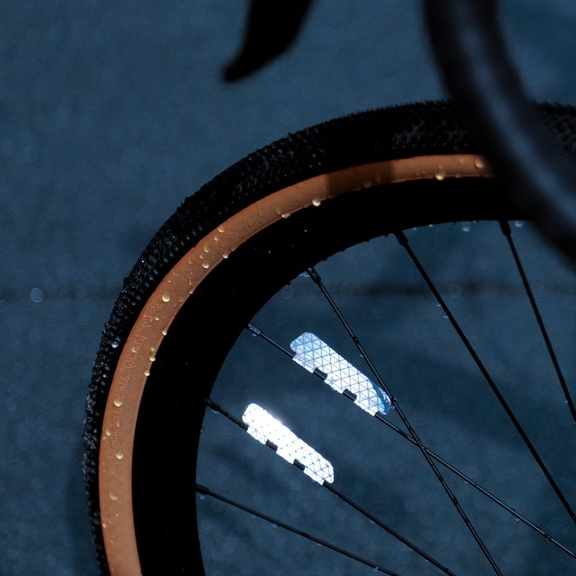 Flectr Zero
Flectr Zero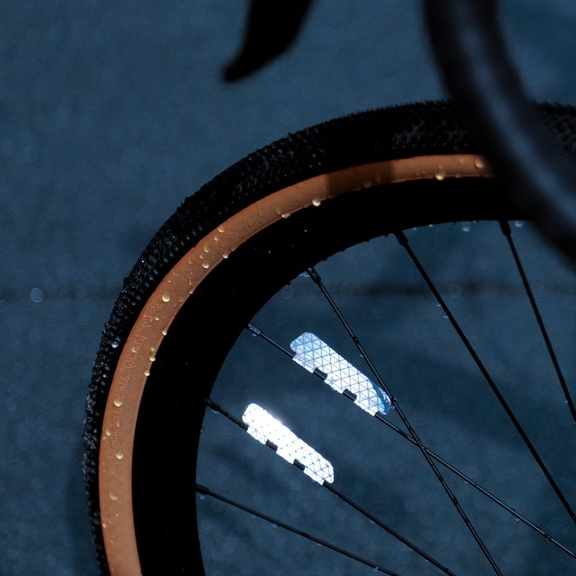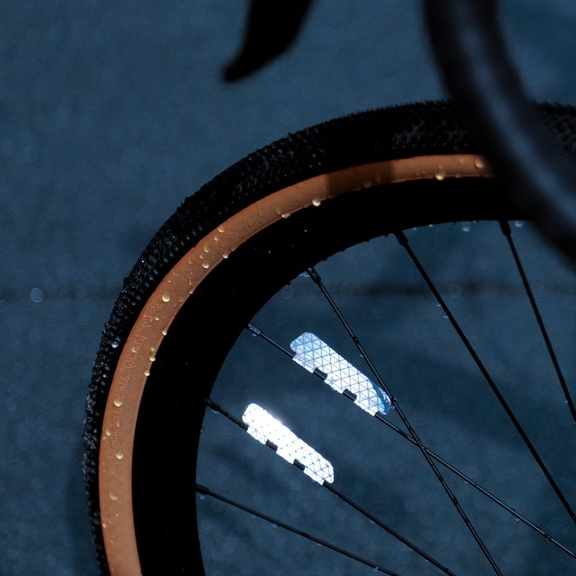 Limited time offer
d
·
: :