Your Pet's Favorite Self Cleaning Fountain
The Pulse System rinses the dish clean from stray whiskers, food particles, and germs. The contaminated water emptied with The Drainage System into an airtight container, kept separate from incoming fresh water.
Other water dishes keep recycling the same stale water. Keep your cat's dish filled with clean water for up to five days with 100 ounces of water storage.
Let me know when Cheerble Fountain S is Ready!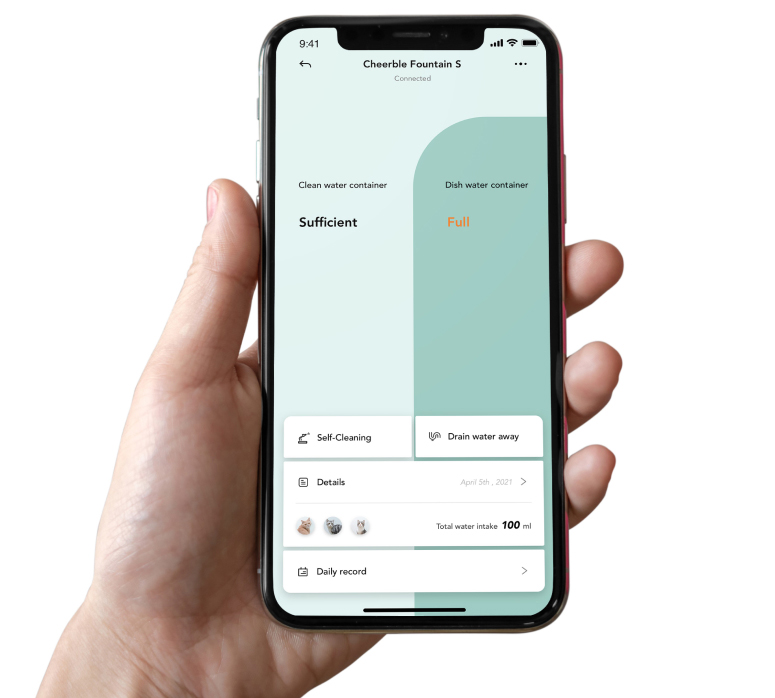 The Cheerble Fountain S App, available for both iOS and Android, lets you track the amount of freshwater left and when the dishwasher is getting full on multiple devices. By analyzing drinking habits, Cheerble Fountain S adjusts its cycle to make sure your cat stays hydrated. Get alerted if your cat has a sudden change in his or her drinking routine.
Fresh Water Storage – 100 fluid ounces (2.8 Liters)
Dish Water Storage – 30 fluid ounces (0.8 Liters)
Clean water container – 260mm length ; 165mm width
Drinking water dish – 165 mm width 120 mm length
Whole water fountain – 345 mm width
Weight – 1.5 kg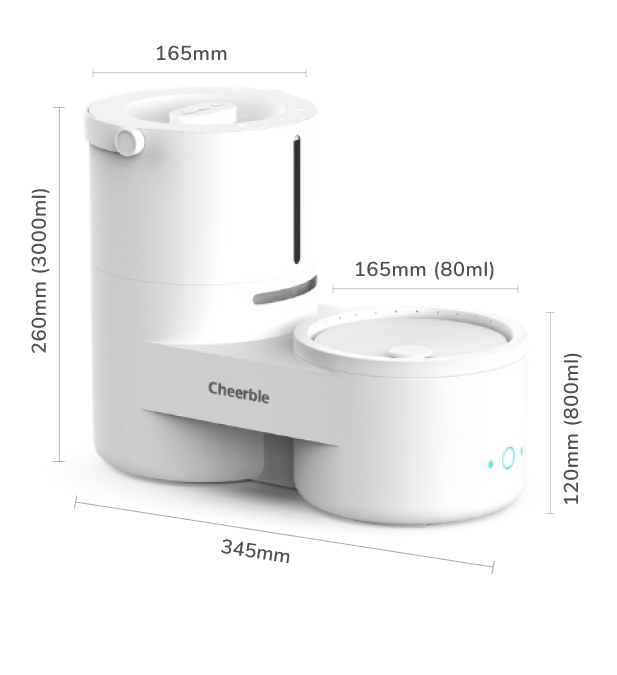 Cheerble Fountain S actively works during the day to keep the water dish 90% full and at night stays passive – quietly filling the dish when it is running low. You can always customize the cycle to meet your pet's needs.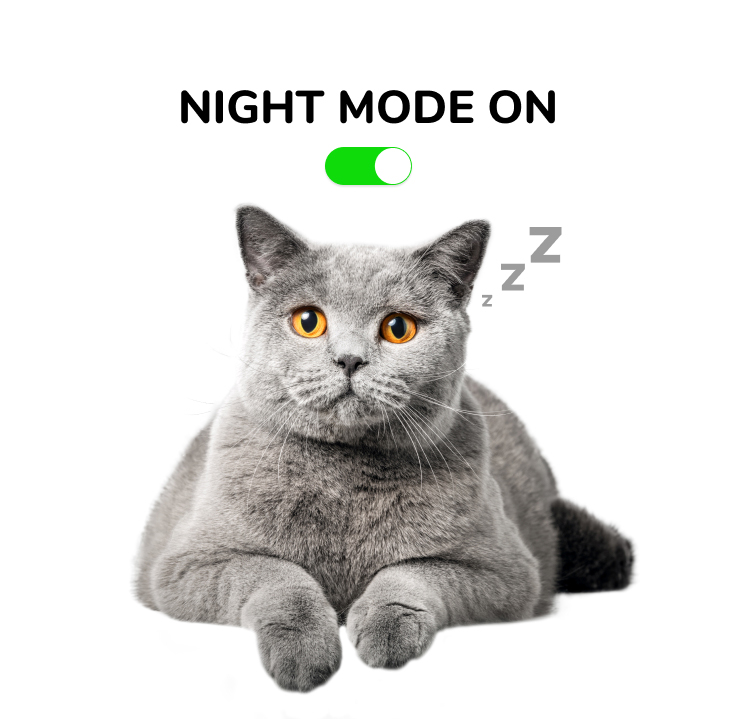 Let me know when Cheerble Fountain S is Ready!
When your power goes out Cheerble Fountain S switches to its backup battery supply to save your pet from dehydration.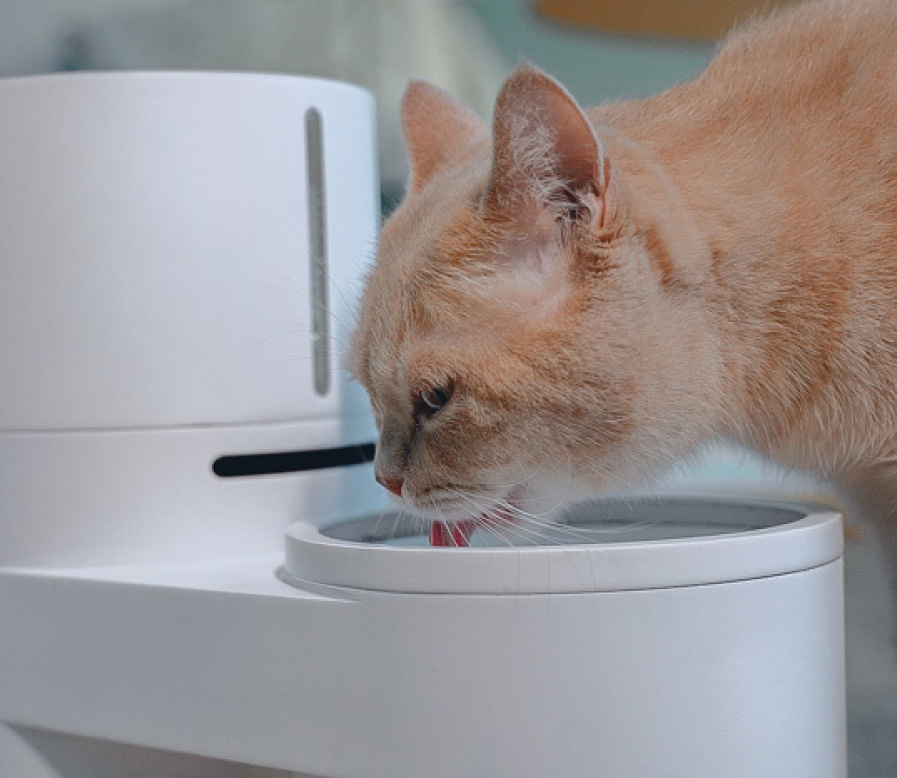 There is no static electricity build-up, no way to break inside, or disconnect the power – your pet can't get hurt, even when it tries.
Let me know when Cheerble Fountain S is Ready!
© Cheerble Fountain S. All rights reserved 2021