key advantages
Ergonomic design adjustable to 10+ ways to sit
Backrest doubling as a seat & table
Durable - made out of oak veneer
estimated
delivery
August 2021
The Chair People Are Living On

This chair has single-handedly caused the most chair divorces in the history of chair marriages. Don't call it a homewrecker… But it definitely will have you thinking twice about your relationship with the chairs in your life.
Is this even a chair? What is this?! It's a thing!!! A thing you can sit on… A thing you can sleep on… A thing you can Yoga on?
Use it while washing your dishes, while washing your car, while grooming your dog… You know what? Whatever! This is your new mobile-home. Congratulations, you're a new homeowner!
You'll find it very difficult to get off of this chair… With a multitude of customizations, you can open, slide, and drag the chairs hinges into many positions to suit your sitting style.
Get in a new relationship, and BeYou.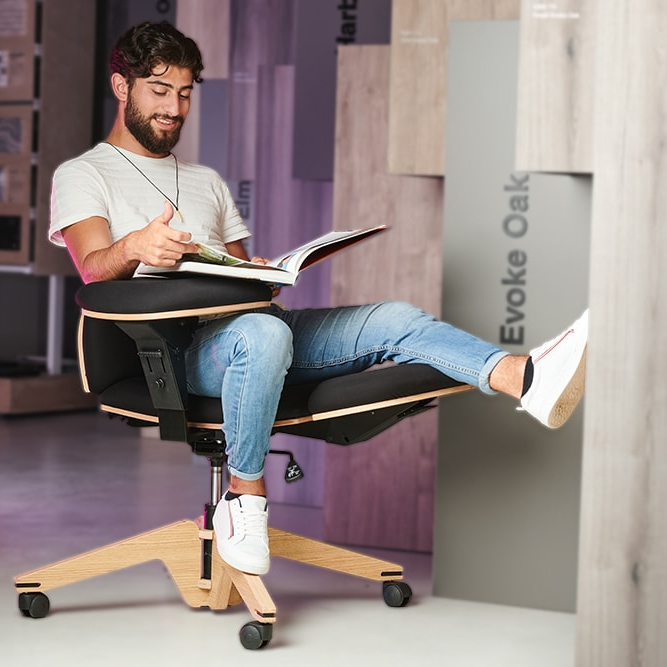 Limited time offer
d
·
: :