The Misen Oven Steel
Baking Steel
key advantages
Makes oven more precise
Better browning
Lasts forever
estimated
delivery
Nov 2021
You may have asked yourself why your efforts at making homemade dishes end up being in vain. Well, the answer is quite simple – your oven doesn't support enough heat or your oven's temperature is always wrong for the dish to come out the way you like. Here another question pops up on the surface. How can you solve it? By having a baking steel like Misen oven steel. It is like the most desired tool for baking crispy-crusty pizza and bread, golden pastries and cookies to compete with the ones you enjoyed at your favourite cozy restaurant.
So if you are here to level up your cooking experience and cook like a chef then let's get this review started. Together we will have an in-depth description and analysis on Misen oven steel, understand why having a baking steel in the oven is important, what is the difference between baking steel and baking stone and finally why to trust Misen.
What is baking steel?
Baking steel is a portable steel surface used to make dishes. It is intended to absorb moisture and store heat which eliminates the risk of an unstable oven temperature. Thus, you have a crispier pizza, crustier bread, and well-cooked homemade dishes.
What is the difference between baking steel and baking stone?
The choice depends on what you bake. Baking stones transfer heat more measurably without torching the delicate bottoms of your goods.
Baking steel generates more heat and is perfect for making pizza and bread. Unlike ceramic stone that can break very easily, steel is durable and can ensure a lifetime usage. They just require more maintenance to prevent it from rusting.
---
The Misen oven steel is made to improve your oven's performance by treating you with dishes you will enjoy eating. Although it is not a piece of tech with complicated features, it does solve a really big problem.
Here is what you get:
Precise cooking
Better browning
Versatility
The Product
Innovation
Is this a truly new product that you can't find on the market? Or this a product that defines an entirely new product category. In some cases, the combination of several features into one or the introduction of a new feature to an old product are also considered to be an innovation.
Temperature fluctuation is one of the problems that most households face. Thus placing a baking steel you have control over temperature and stabilize it.
If you go through Misen oven steel's campaign page you can find a section where they separately talk about how carefully they worked on making it versatile and suitable for all recipes. 
It is really thin, maybe the thinnest in the market. Steel is the perfect solution for a high degree of thermal mass per square inch. If you want to achieve more results you can put two Misen steels in the oven, one above the dish so that you have a stable temperature coming from both sides.
Competitiveness
How much better is it than the competition? Is it faster? Bigger? Cooler? More affordable? There needs to be a solid reason why you should back this project over any other.
| | Misen oven steel | Conductive Cooking | Sur La Table |
| --- | --- | --- | --- |
| Price | KS $50 | $99 | $99.95 |
| Dimensions(cm) | 34.3x25.4 | 35.5x35.5 | 38x30.5 |
| Thickness(mm) | 6 | 9 | 6.5 |
| Material | A36 carbon steel | Steel | Steel |
| Weight(kg) | 9 | 12.5 | 7 |
The thinnest baking steel with the lowest price in the market is what we are all looking for. For all the other competitive rows and categories it is market average. 
With Misen oven steel you are like one step closer to baking the perfect pizza in your oven. 
Although steel is great for pizza, Misen's A36 carbon steel has undergone a testing process and is proven to transfer the needed heat for buttery pastries, homemade pies and cookies.
Product Competitiveness Score
The Team
Reliability
How capable is the team? Have they developed something like this before? Do they have crowdfunding experience? Manufacturing experience? A lot of campaigns fail to deliver their product because they don't know what they're doing.
"Better tools for better cooking"- this is the slogan that Misen team has been adhering to for 6 years since they launched their first campaign on Kickstarter. That was stamped as the beginning of the success chain that continues to become longer and thicker. 
Now Misen is a well-established retail company whose main mission is to inspire and support great cooking. This is done by designing and launching quality kitchen tools for beautifully sliced vegetables, well-made dishes and sweets.
The founder and team lead of Misen is Omar Rada who is a Pennsylvania university alumni with a13 years of experience in finance. Now the team has 36 employees on Linkedin who are experts in their fields and grouped up to make Misen a better choice for cooking enthusiasts.
In total, Misen launched 7 campaigns on Kickstarter which were a huge success. 110.000 backers contributed to raising $11.5 mln. Can you imagine that? 
Misen oven baking steel is their latest campaign that managed to cross the $1mln borderline in just 4 days. I guess numbers speak for themselves. If people continue to stay loyal and support the team every time they launch a new campaign it means Misen has managed to earn trust and reliability.
Attitude
How transparent are the campaigners? Do they give their backers valuable updates on their progress? Do they engage with their backers? Crowdfunding is all about community, sharing information, and building a meaningful relationship with the people who fund your project.
Well, if your Misen oven steel, dutch oven or nonstick pan have some defects you can replace them and get new ones from the team. The response rate is within 10-12 hours which is normal considering the time differences. 
They keep their community updated via social media channels mainly Instagram and Facebook. 
People leave tons of comments on the their campaign pages and here are my final conclusions on them:
People are mainly satisfied with Misen Dutch Oven and knives. There is also a group of people who consider Misen pans not completely flat.

Like other crowdfunding campaigns Misen is also "faithful" to the most common problem connected with shipping.

Misen team has a high level customer service and does the best to meet consumers' needs.

Conclusion & Public Opinion
So is the Misen oven steel the best baking steel on the market? Although it is not the most innovative thing, undoubtedly it is the most affordable one you can find. The thinnest and fine edges, equal thermal transfer from every inch, high durability and portability make it stand out. Before making your final decision don't forget about the Misen team that is experienced enough to satisfy your needs.
TIW Total Score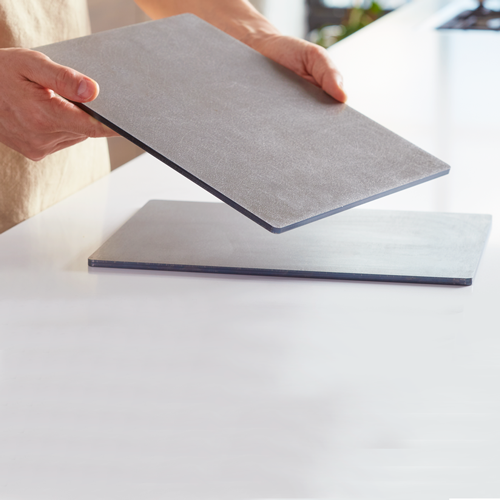 The Misen Oven Steel
The Misen Oven Steel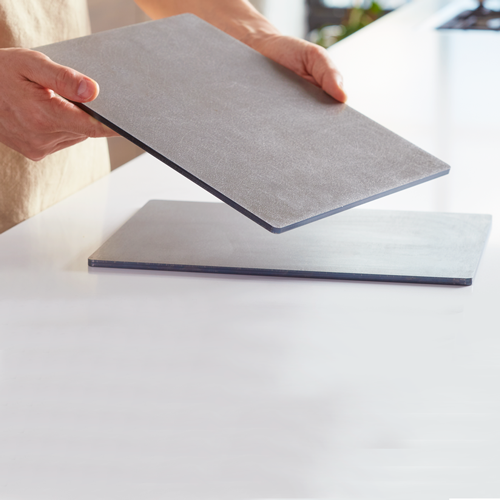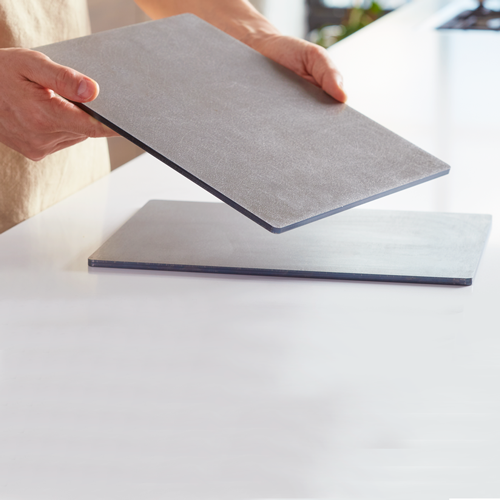 Limited time offer
d
·
: :