SMILE
Modular Shelving System
key advantages
Made entirely out of chopsticks
Modular and minimalist design
Carbon negative and eco-friendly
estimated
delivery
January 2021
With over millions of chopsticks thrown out every year, and 150 million pounds of CO2 released in the air, SMILE comes through with the ultimate solution!
Minimalistic… Modular… Aesthetically pleasing… This shelving unit is perfect for any home, office, or studio looking to spice things up, sustainably!
With every unit composed of 4,276 recycled chopsticks, your space will be looking good and cleaning the environment.
That's something to SMILE about… Get it?
Tech I Want Score
You are either looking for a sustainably designed modular shelving system, or just willing to SMILE a little bit. Whichever of these is your case, I'm here to provide you with an exclusive experience involving both of the above. Stay with me and check out the review I have written to let you know the deepest details of SMILE modular shelf.
The Product
Innovation
Is this a truly new product that you can't find on the market? Or this a product that defines an entirely new product category. In some cases, the combination of several features into one or the introduction of a new feature to an old product are also considered to be an innovation.
You never think of how useful the chopsticks you have just dropped into the trash can be, do you? And you barely imagine that those chopsticks can become the base of something as solid and as durable as a modular shelving system is. SMILE comes to surprise you with how professionally one can utilize items like chopsticks to create a modern and original floating wall-mount shelf.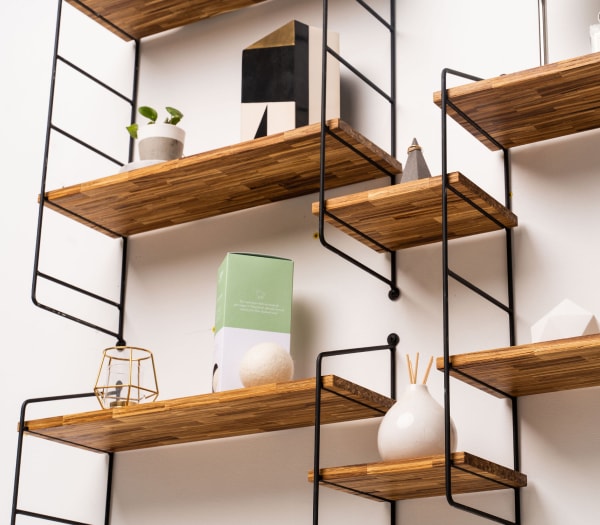 Made out of 4276 recycled chopsticks, SMILE stores up to 68 million kilograms of CO2 contributing to the recycling and reusing of chopsticks – the ones that you might find extremely useless after sushi makes you feel full. The simple and modern design combined with an eco-friendly and socially beneficial mission are determining SMILE as a result of a creative and innovative mindset.
Competitiveness
How much better is it than the competition? Is it faster? Bigger? Cooler? More affordable? There needs to be a solid reason why you should back this project over any other.
| | SMILE (S) | Homevol | DiWhy | Retro Wall-Mount |
| --- | --- | --- | --- | --- |
| Price | $59 | $130 | $156 | $60 |
| Dimensions (inches) | 8.7 x 26; 21 x 26; 30 x 26 | 11.8 x 31.6 | 24.41 x 8.66 x 78.74 | 23 x 11 x 3.5 |
| Material | Chopsticks | MDF Board | Wood Pipe | Iron Pipe |
| 100% eco-friendly | ✅ | x | x | x |
| Online personal builder | ✅ | x | x | x |
| Modular design | ✅ | x | x | x |
| Multiple usages | ✅ | ✅ | ✅ | ✅ |
As it can be observed from the chart, SMILE stands out in the competition with its minimalist, modular design, its unique, entirely chopstick material, eco-friendly manufacturing process and affordable price. Also, you can build your own SMILE based on the style and the design that you yourself prefer by just going to their website and using the shelf builder. Bunch of good features are combined in this compact, yet up-to-date product, which is the well-driven result of socially beneficial working principles.
Product Competitiveness Score
The Team
TIW Total Score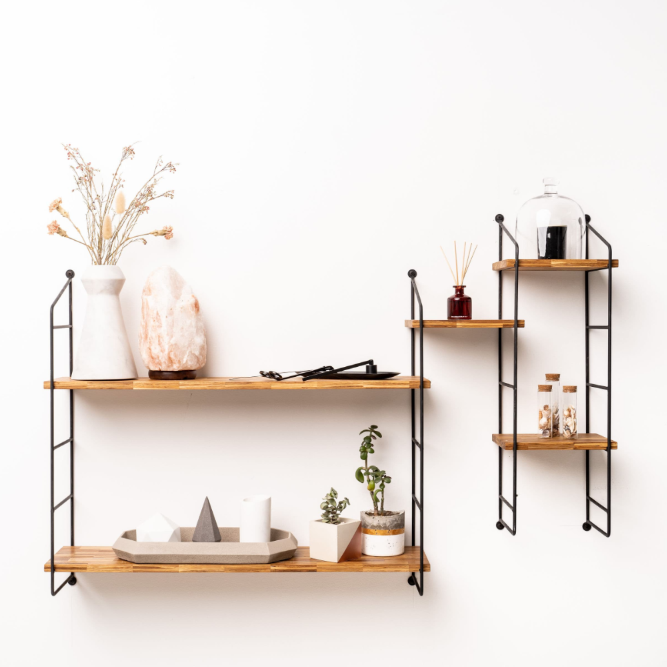 SMILE
SMILE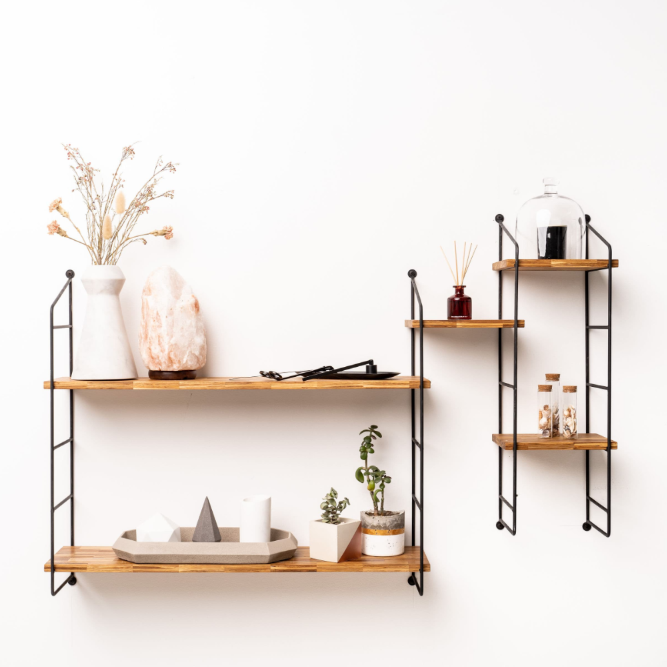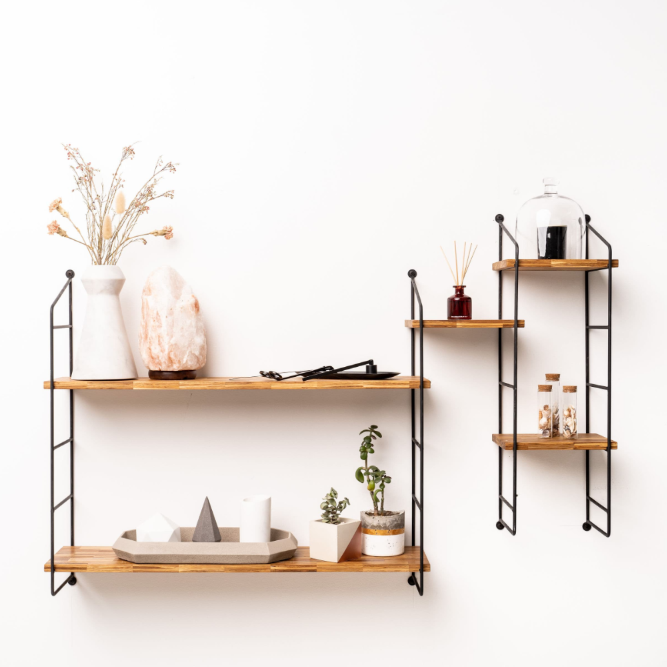 Limited time offer
d
·
: :