Introducing Saniriser
The one and only monitor riser, powered with UV technology to effectively sanitize your workstation and keep your environment safe and healthy.
Take care of the most unseen threats to your health
• Make your belongings sanitary without interrupting your workflow
• Disinfect your workstation and mobile devices in under 90 seconds
• Keep your office space healthy and safe again
The Dirty Truth About Your Workstation…
When's the last time you disinfected your keyboard or mouse? According to the International Journal of Environmental Research and Public Health your keyboard has 5x more germs on it than a toilet seat! And that's just from regular everyday activities, like touching things around the office, eating, and coworkers passing nearby…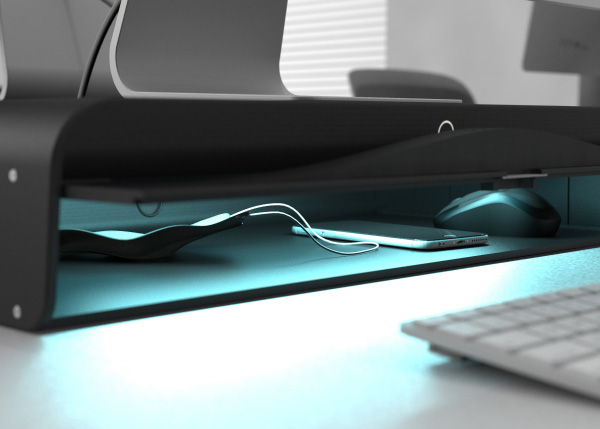 Enhanced Sanitizing Experience For Your Office
Powered with CCFL UV light and a large sanitizing bay, SANIRISER kills 99.99% of germs and bacteria on your keyboard, mouse, pens, mobile devices, and more in under 90 seconds.
Relieve your back, neck, and eyes strains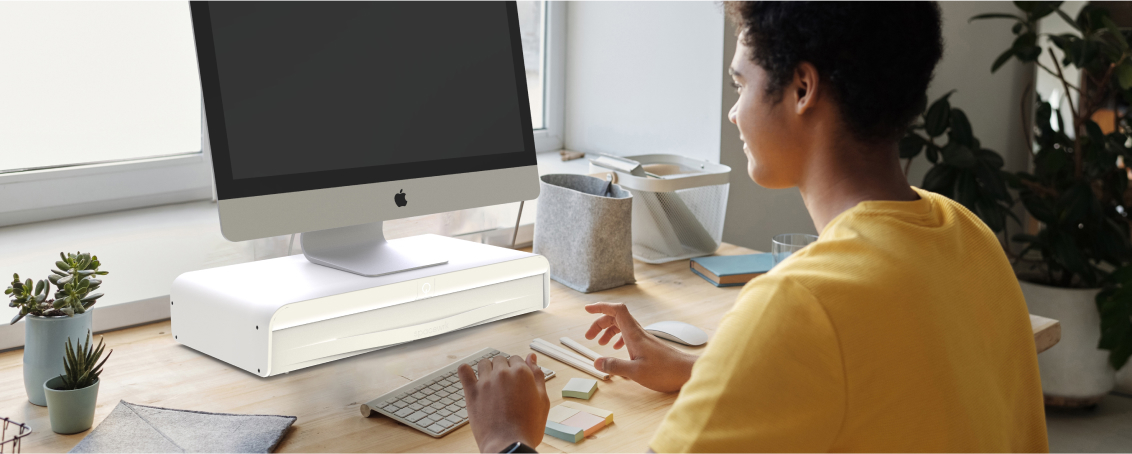 Are your back and neck in a natural, relaxed position while you are drafting your email?
While SANIRISER successfully kills all the bacteria on your desktop, it elevates your laptop or monitor to an ergonomic height bringing comfort to your back, neck, and eyes.
Take care of the most unseen threats to your health
• Powerful UV-C technology
• Minimal and ergonomic design
• Quick and easy installation
SANIRISER. all rights reserved 2021