key advantages
Foldable & self-charging with hidden battery
Above average 100-mile range
Customizable frame & color LED display
estimated
delivery
February 2021
Houston, Bicycle Is Ready For Takeoff
Traffic? You don't have the time for that…
Walking? You don't have the time for that…
Biking? You might have the time for that… But you don't have the energy for that!
Get yourself that lunchbreak you deserve and zip across your city in no time!

At a top speed of 28 mph, cars will envy that rocket power. With an industry-leading range of 100 miles, you can ride around the city, hit that amazing trail with full suspension, and bring it home with miles to spare. 
And the best part?! Rocket eBike uses kinetic energy to send power back to the battery, so you can charge and ride all at the same time!
On the affordable end of eBikes, you can pick from one of the 6 stylish color options, and ride off into the night for only $999.
Time for Lift-Off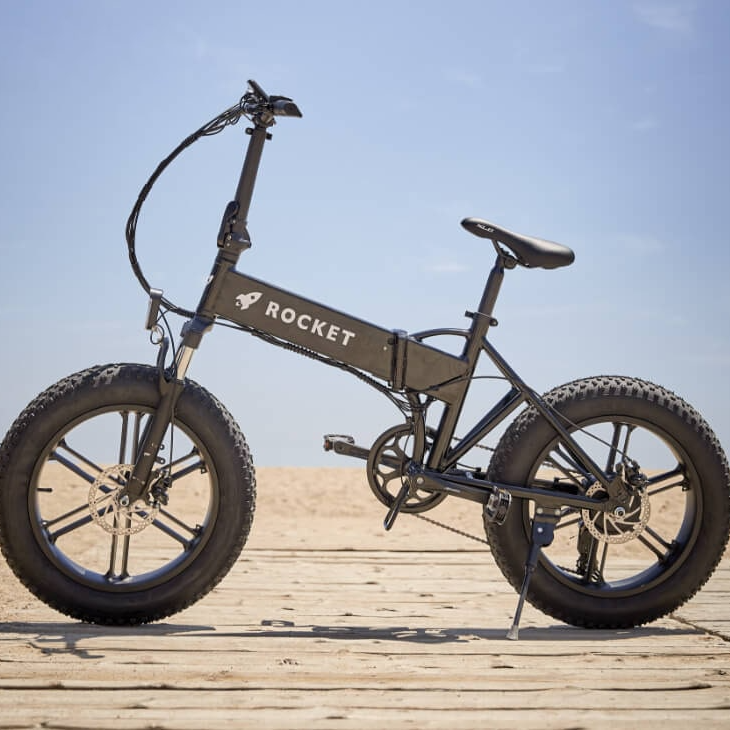 Limited time offer
d
·
: :