key advantages
Sleek & compact
Full-port design
Connects several devices simultaneously
estimated
delivery
October 2020
Remember your first laptop? Bulky. Tons of ports that you never thought you'd need.
And now? Paper-thin MacBooks. With just 2 Thunderbolt ports, one of which you need for charging…
Luckily, Lauco has everything else you'd need. And I'm not just talking about ports…
This 12-in-1 device offers 100W charging, 10W wireless charging, 2x [email protected] HDMI, 2x USB-C and 3x USB A (all 3.0), SD and MicroSD slots… and even an Ethernet port!
That's right, this device lets you split your screen across multiple monitors, and even connect directly to your router through your USB-C or Thunderbolt ports!
Tech I Want Score
Want to know more about Lauco? Well, I am again here to escort you throughout this long journey. Together, we will get acquainted with the people who worked hard on this charging hub, highlight its strongest and differentiating points and help you with the final decision.
The Product
Innovation
Is this a truly new product that you can't find on the market? Or this a product that defines an entirely new product category. In some cases, the combination of several features into one or the introduction of a new feature to an old product are also considered to be an innovation.
Are you looking for something that will connect all your devices neatly and simultaneously? The market is full of charging hubs and fast wireless chargers. But what if you need a product combining these features. Drum roll!!!  Welcome Lauco with applause.  Choose your fav version with 8 or 12 ports, connect your devices with 100W power delivery and charge your phone at the same time. It also has 4k HDMI outputs for you to enjoy clear and vivid pictures and videos with high quality. And one more plus, with 1Gbps Ethernet, large files and heavy applications can be transferred very fast and seamlessly.
Hint: After you visit the Kickstarter page, take into account the sections highlighted with "".
Competitiveness
How much better is it than the competition? Is it faster? Bigger? Cooler? More affordable? There needs to be a solid reason why you should back this project over any other.
| | Lauco | Tiergrade | Totu |
| --- | --- | --- | --- |
| Price | KS $89 | $79.99 | $67.99 |
| Size(mm) | 124x78x16 | 127x63.5x15.24 | 279x50x15 |
| Weight(g) | 200 | 210 | 104 |
| USB-A 3.0 Port | x3 | x2 | x1 |
| USB-C 3.0 Port | x2 | x1 | x1 |
| PD Charging Port | x1 | x1 | x1 |
| HDMI Port | x2 | x2 | x1 |
| TF &SD Card Slot | 1x SD Port 1x Micro SD Port | x1 | x2 |
| Ethernet Port | x1 | x1 | x1 |
| USB-A 2.0 Port | - | x2 | x1 |
| USB-C 2.0 Port | - | - | x1 |
| Display Port | - | x1 | x1 |
| Wireless Charger | YES | NO | NO |
| Material | Aluminium alloys | Aluminium alloys | Aluminium alloys |
| Compatibility | MacBook iPad Pro USB-C Laptops Mobile Phones Game Consoles tablets | Apple MacBook, Apple MacBook Pro, Apple iMac/ iMac Pro, Huawei, Dell, Surface Book2, HP, Lenovo, and Samsung, Huawei New version phones and many other Type C laptops. | Windows 7/8/8. 1/10, Mac OS X 10. 6 Linux 2. 6. 14 |
| Warranty | 18 months | 1 year | - |
Well, which row captured your attention the most? The simplest one with YES or NO answers or the one with long descriptions? Without further torturing you let me cut it short. Technically, the difference between above-mentioned products is not that huge, moreover, they have almost the same ports with slight differences. Don't make early judgments, guys. Lauco has the latest 5W, 7.5W and 10W Qi-certified wireless charging, plus smart temperature control and overcharge-proof technology, keeping your devices safe and sound. Isn't it cool?
Team Competitiveness Score
The Team
Expertise
How capable is the team? Will they be able to pull off their design? Experienced engineers, designers, market analysts, operations and other specialists have a huge impact on a project's success.
Specialized in manufacturing USB-C accessories Lauco Technology Limited aims to become one of the leading hardware companies in the world producing high-quality products and providing the best customer services. During its existence, the company has produced full-featured cables, hubs and adapters. As they say, their main goal is to provide convenience and high user experience according to this fast-paced lifestyle of the whole society. Here should have been some information about the team members and the founder of the California based company, but they are very humble and want to stay in the shadows. So we can evaluate their expertise only from the products. And they are good enough to give not less than 5 points. 
Suggestion: World needs to know you, guys. Unveil the curtains and show the world how professional each of you are.
Experience
Have they developed something like this before? Do they have crowdfunding experience? Manufacturing experience? A lot of campaigns fail to deliver their product because they don't know what they're doing. Or they might spend all the raised funds on getting a fully functional product, but fail to mass-produce it.
Lauco charging hub is their second Crowdfunding campaign. So let's see the first one. Lauco: World's Most Rugged & Powerful 100W USB-C Cables- here it is. They raised $37,684 with the help of 1228 backers. 15 updates and 482 comments. Well, not bad for the first one.  Vividly, the charging hub is way more successful. As you can see they worked hard on their laming parts and the results are obvious. Well done, let your next campaigns be twice as successful as Lauco charging hub.
Transparency
How transparent are the campaigners? Do they give their backers valuable updates on their progress? Having credible and reliable campaigners is one of the deciding factors in building the trust that backers look for.
Continuing our journey let's see how transparent they are with the community. 9 updates mainly about stretch goals. By the way, each update contains several products that they like. So, if you are looking for something cool and usable go and check their updates.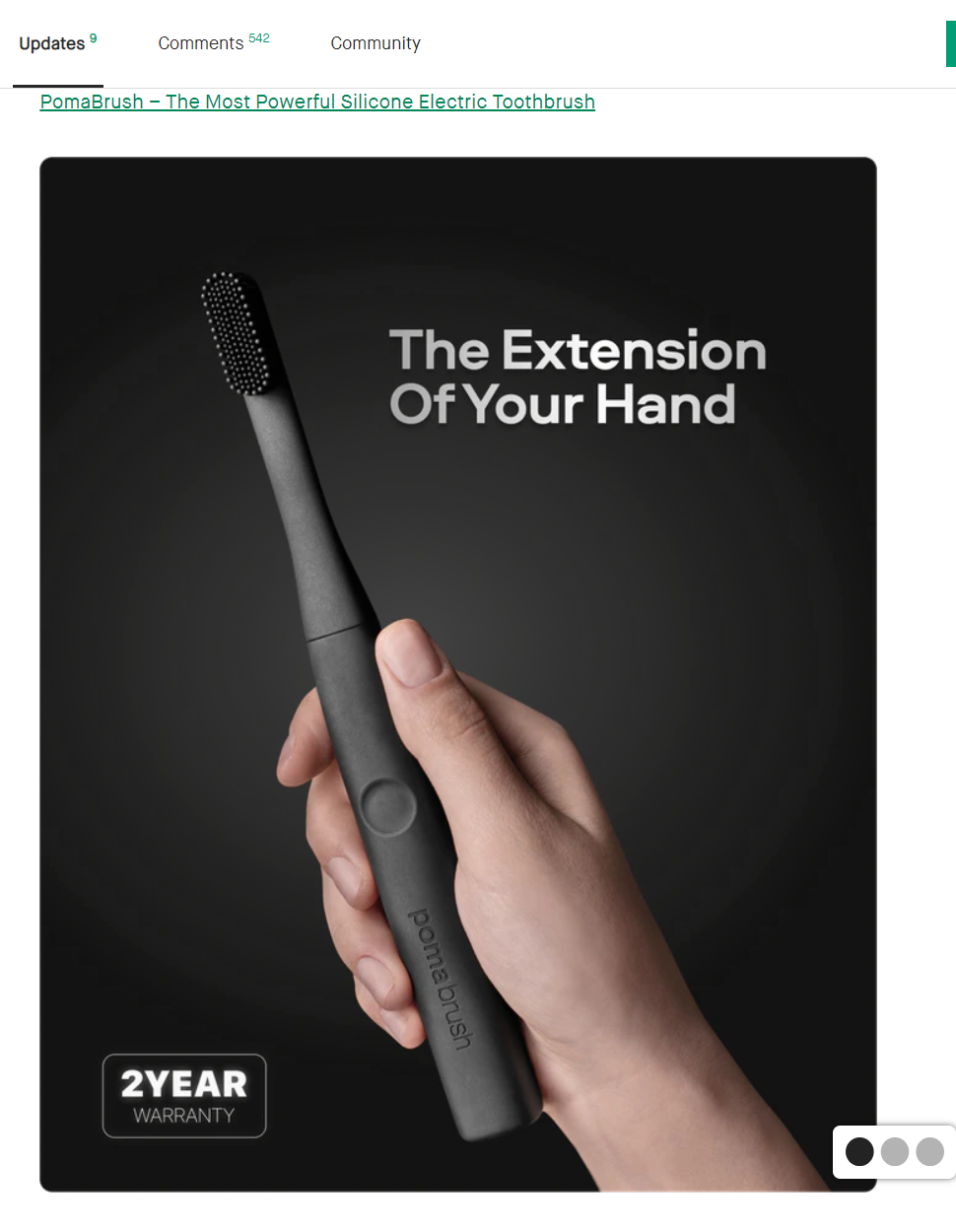 ……and sincere too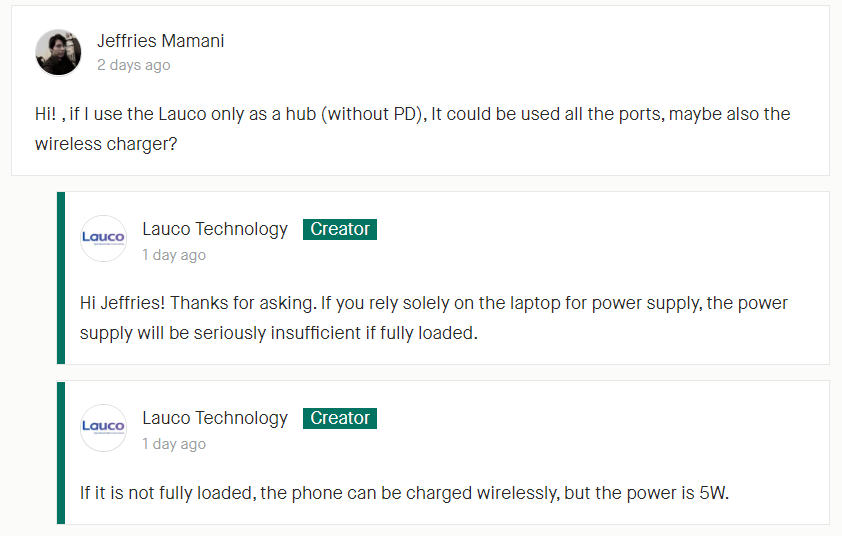 Responsiveness
How responsive are the campaigners? Do they engage with their backers? Crowdfunding is all about community, sharing information and building a meaningful relationship with the people who fund your project.
What can we say here? Although all the comments are answered but not as soon as possible. Usually, it takes several hours or even a day to get an answer.
Be as responsiveness as possible, backers really appreciate that.
Team Responsiveness Score
TIW Total Score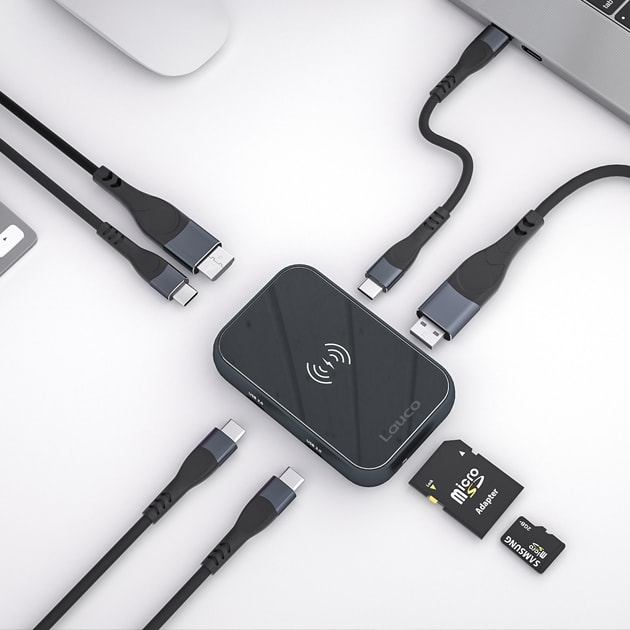 Lauco
Lauco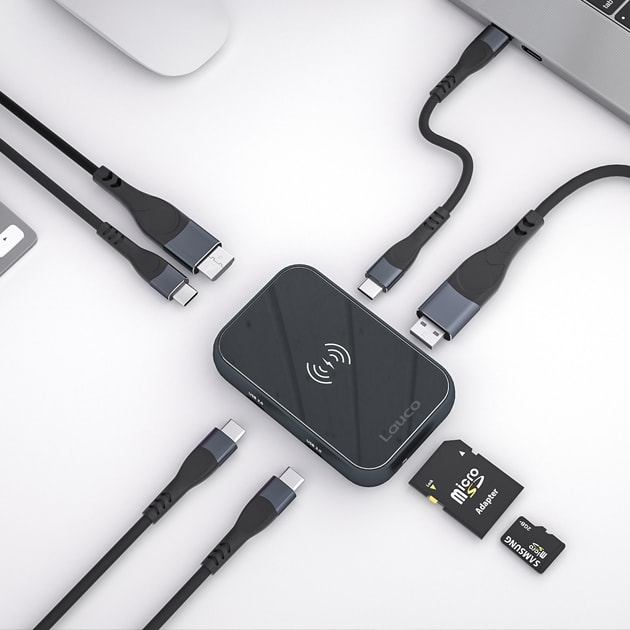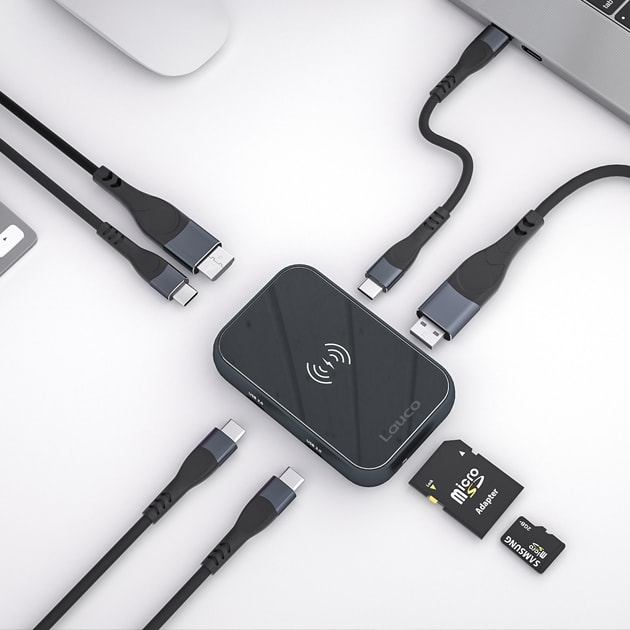 Limited time offer
d
·
: :